I had a browse of a previous thread and it looks like bug reports go here? ~ Bug reports ~ - #8 by brandon
Looks like nothing is setup for bug reports here though….
Bug:
Saw this come up on my activity feed. Looks like there is a bug with reporting how many pages where read, the numbers are too high.
Link to user: Miffy's activity | Natively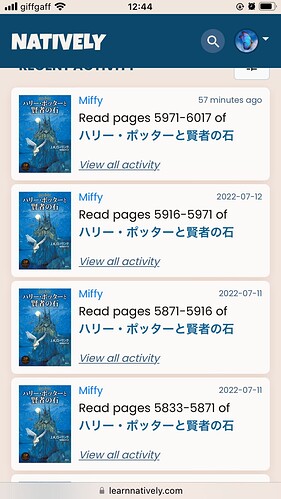 [From Brandon]
Action Items:
Reach out to Miffy, see if it was indeed a kindle edition with percentage issue
Make a dev alert around ridiculous looking page numbers. Analyze how many times it happened in the past. Is it an issue?
Potentially address with more prominent toggle to percentage