Description of your request or bug report: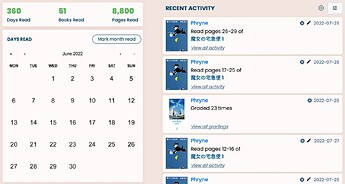 I'd be neat if adding activity for a book on given dates (e.g. July 26-30, like in the screenshot) would mark the corresponding days as 'days read' automatically. The fact it all needs to be done manually means it's easy to forget the odd day here and there. I'd have to go through my activity by hand periodically to see if it all matches up.
[From Brandon]
This behavior would be off by default, but could be toggled on in your user settings.
Trello link: